Contact us anytime... 24 hours a day/ 7 days a week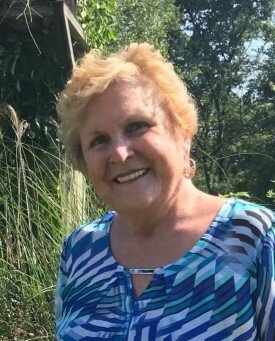 Obituary of Barbara Stahl
Please share a memory of Barbara to include in a keepsake book for family and friends.
Barbara Stahl, a lifelong resident of Hunlock Creek, Pennsylvania passed away on April 29th, 2023 at her residence while under medical care by the hospice team and her family at the age of 77. She was the widow of Stephen Stahl who she shared nearly 41 years of marriage with upon his passing in 2006. Born in Wilkes Barre, Pennsylvania she was the daughter of the late Joseph and Sarah Kreitzer Garber. She was a graduate of the Hanover High School class of 1963 and proceeded onto the Bradford Beauty School in 1964. She furthered her studies in the medical field while attending LCCC and worked for both Nesbitt and Wilkes- Barre General Hospitals as a respiratory professional retiring in 2001. She was a member of the Hunlock Creek United Methodist Church where she served as a trustee and activities committee secretary. She was chosen as the lay person for the five mountain charge at the annual conference. She was a Boy Scout Den Mother, Auditor of Hunlock Township and actively volunteered at the American Red Cross where she assisted with disaster services across the United States. Barbara was affectionately known by her family and friends as "Babs", and to her grandchildren,"Bunny". She enjoyed the simple things such as painting, reading and gardening but her tea parties with her grandchildren is what she cherished the most. Belly busting breakfasts with the kids were also one of her favorites. Barbara definitely enjoyed her retirement and became quite the world traveler visiting Ireland, Greece, Italy, France and Switzerland. Washington and Arkansas were the only two US states that didn't get the check mark in her travels. Barbara will be missed by her travel companions Willa Heverin and Lora Ruckle. Nieces, Mary Alice Walsh, Roxanne Dorzinsky and Sally Powell will especially miss their weekly Golden Girls Wednesday luncheon and shopping sprees together. When Barbara was no longer strong enough to go out for the lunch the Golden Girls team continued the tradition and traveled to her. Barbara is survived by her son, Stephen Stahl Jr; and daughter Shelley Stahl Parnell and husband, Christopher Parnell. She has five grandchildren, Hillary Stahl, Pittsburgh, Elizabeth Stahl, Kingston, Marlee Letoski, Dallas, Aleigha Parnell and Brent Parnell both from Hunlock Creek; and nieces and nephews. She was also extremely proud of her "adopted grandchildren", Matthew and Madison Stashak and her "golden child", Corey Klinefelter. In addition to her husband, Stephen, she is predeceased by all of her siblings; Joseph Garber, Daniel Garber, Robert Garber, John Garber, William Garber and Elizabeth Nethercott. Surviving sisters- in- law are Joan Garber, Kazuko Garber and Paulette Garber. A very special thanks to Powerback Rehabilitation and Compassus Hospice care but most of all Carol Dippre, Lois Sayre, Sawong Parnell, Danielle Sayre, and Kassie Saxe for their unconditional support and love not only to Barbara but the entire family. Barbara was diagnosed with Progressive Supranuclear Palsy, an uncommon brain disorder resulting in the deterioration of cells that control movement, coordination and other important functions. Gradually taking over her body, Barbara never wavered in her faith or family. She was always thankful for her support from the church, family and friends. Barbara wore a steady smile throughout life which lit up the room but she lost that ability with the diagnosis. Prior to leaving, she gave us one final smile that we gratefully captured in the moment and will keep forever. May you rest in eternal peace. You will be missed by all those you touched. Because of you, I am who I am. A Funeral Service will be held 10 a.m. Wednesday at the Hunlock Creek United Methodist Church, 853 Main Road, Hunlock Creek, with the Rev. James F. McGee, her pastor, officiating. Interment will be in Sorbertown Cemetery. Friends may call for viewing and visitation hours at the church from 5 to 7 p.m. Tuesday and Wednesday from 9 a.m. until the time of the service. In lieu of flowers, please consider a contribution in Mrs. Stahl's memory to Hunlock Creek United Methodist Church Memorial Fund C/O Karen Korea, 35 Sutton Dr., Hunlock Creek, PA 18621.


Share Your Memory of
Barbara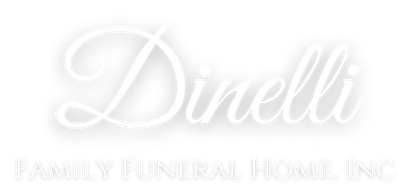 We're Always Here For You!