Contact us anytime... 24 hours a day/ 7 days a week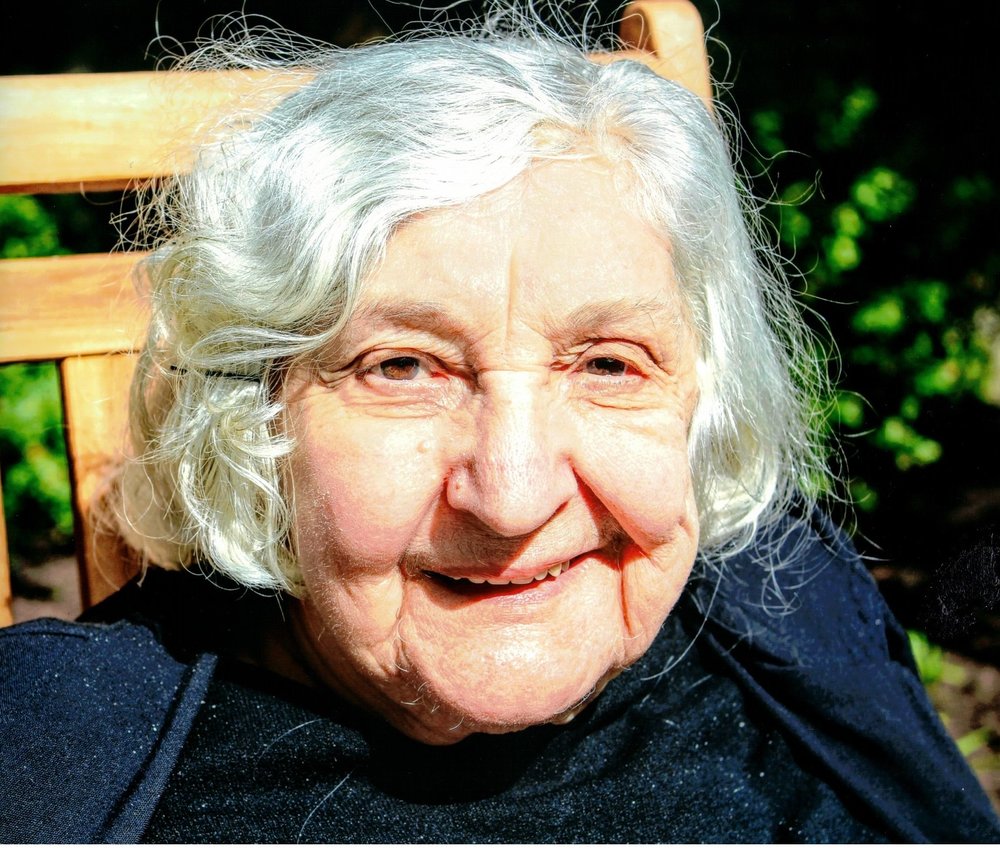 Obituary of Ann Hopiak
Please share a memory of Ann to include in a keepsake book for family and friends.
Anna (Ann) Hopiak, formerly of Hanover Township, passed away Saturday, April 17, 2021 at Brookdale Senior Living Center in Potomac, MD, where she has resided since 2017 to be close to her nieces and nephews. Anna known as Ann to her many friends, was the loving wife of Alex Hopiak, who passed away in 1987. She was the daughter of Ukrainian immigrants the late Theodore and Amelia Liszczynski Radko. A lifelong resident of Hanover Township, Ann grew up on High Street, just up the hill from the former Sans Souci Amusement Park, and she and her husband resided on that same street. She was a graduate of Hanover Memorial High School and Luzerne County Community College. She was employed for 25 years in the accounting department of Acme Markets. Ann was esteemed for her kindness and dedication, exemplified by life-long community service work. She began volunteering for the Red Cross as a teenager and continued into her 80's. Ann served in numerous capacities and leadership positions at Holy Transfiguration of Our Lord Ukrainian Catholic Church in Nanticoke, Saints Peter and Paul Ukrainian Catholic Church in Plymouth, Disabled American Veterans (Anthracite Unit #5), American Legion Auxiliary, and the Veterans of Foreign Wars Women's Auxiliary #5267, where she served as President for more than 20 years. She also worked with the Area Agency on Aging, the League of Ukrainian Catholics, and many other charitable causes. Ann received numerous awards, including three USA Freedom Corps Volunteer Service Awards signed by the U.S. President. Ann doted on her family. She cared for her mother, who lived across the street. Her brother, former police chief John Radko, lived next door. She spent many years helping out at the Wilkes-Barre VA Hospital where John received care. In addition to her husband, Alex, her brothers John, Andrew, and Joseph Radko; and sister Mary McCarthy preceded her in death, as did her niece Maryanne Radko and nephew Michael McCarthy. Grieving survivors include her nieces Patricia McCarthy, Cathy McCarthy, Patricia White, Linda Shaw, and Joanne Borden; nephews Joseph Radko, John Radko, Mark Radko, Steven McCarthy and Richard Reilly and 15 great and great-great nieces and nephews. Parastas will be 1 p.m. Saturday at graveside in Holy Transfiguration of Our Lord Cemetery, East Field and Chestnut Streets, Nanticoke with the Rev. Walter Pasicznyk officiating. Viewing and visitation will be from Davis-Dinelli Funeral Home, 170 E. Broad Street, Nanticoke on Saturday from 11:30 a.m. until transferal to the cemetery.


We're Always Here For You!