Contact us anytime... 24 hours a day/ 7 days a week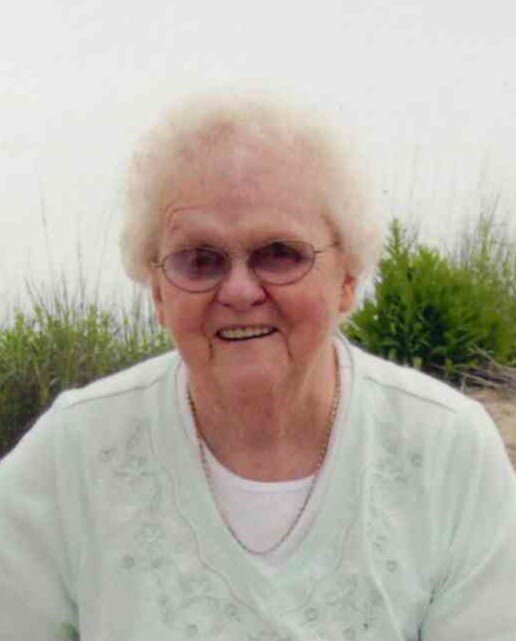 Obituary of Phoebe Hillan
Please share a memory of Phoebe to include in a keepsake book for family and friends.
Phoebe Ann Thomas Hillan, 88, of Glen Lyon passed away peacefully on April 18, 2022 at Geisinger South Wilkes-Barre surrounded by her children. She was born in Slocum Township on Aug 28, 1933, the oldest of three children born to the late Chester and Mary Stair Thomas. She attended Newport Township schools, graduating in 1951. After graduation, Phoebe was employed as a secretary for the Newport High School principal where she met her lifelong friend Gerry Kaikowski. In 1954 she married her high school sweetheart, the late Joseph A Hillan. They were married for 54 years before his passing in 2009. In their retirement years they found great joy in working together for Parrish and Brown printing, helping Santa and the Easter Bunny send letters to children all over the world. Phoebe remained active throughout her life especially when her children were in school. She was a lifetime member of PTA and at one point held offices in four organizations. For over 30 years she was also a dedicated newspaper carrier. She was a Girl Scout leader for over 20 years and received her 35-year pin. She was also a Diocesan Girl Scout religious emblem counselor. She introduced vacation bible school into Holy Spirit Parish and served as director for 15 years, also spending 10 years as the Director of Religious Education. Later in life she was a member of the Altar and Rosary Society and was instrumental in organizing the Newport Township High School all class reunion. Most recently, Phoebe was the first recipient of the Citizenship Award for Outstanding Volunteer Service to Newport Township sponsored by the Newport Township Community Organization. Anyone who knew Phoebe knew she loved Little League. So much so that her birthday cake had to be scheduled around when a game was over, as she "watched" every game of the Little League World Series. She was involved with the Newport Township Little League most of her life. She watched her kids and grandkids play while she and her husband Joe ran the stand, kept score, and were involved in every possible way. In 2010, Newport Township Little League re-named the field to be the "Hillan Field" to honor them. Phoebe was truly a mother and grandmother to everyone who met her. Many are a memory of her trying to wash her kitchen floor with kids running around or the infamous story of the snake in the smoke bush. At one point, all of her kids worked at the factory in Glen Lyon and she had lunch ready for them each and every day. She loved reading, and when her eyesight began to fail, she loved listening to books on CD's and on her Alexa. Never one to listen to things more than once, she always made sure to donate her books on tape to the Mill Memorial library, where she had taken her grandkids to story time. Phoebe always looked forward to her 6:30 pm phone call with her best friend Chris Paczkowski and boy you were in trouble if you called during that time. While we are heartbroken, we are also at peace as she is now reunited with her husband Joe, her beautiful daughter Luanne and her sister Donna Peters. She is survived by her children: Phoebe Tarnowski (Mike), Joe Hillan (Diane), Marianne Capece (Tom) and John Hillan (Rick Stahley). Phoebe's grandchildren are Luanne Sims (Scott), Scott Tarnowski (fianceé Leah Kowalski), Leah Considine (Matt), Angela Hillan (fiancé Frank Mroz), Samantha Russin (fiancé Jack Ostopick) and Kristopher Russin. Her great grandchildren are Kiera and Cali Sims, Keegan and Adley Considine and Frankie Mroz. She is also survived by her brother Chester Thomas and his wife Esther, brother-in-law Winfield Peters, numerous nieces, nephews, cousins and friends. Funeral services will begin Thursday at 10:30 a.m. from Davis-Dinelli Funeral Home, 170 E. Broad Street, Nanticoke with a Mass of Christian Burial at 11 a.m. at Holy Spirit Parish / St. Adalbert's Church, Glen Lyon with The Rev. Anthony J. Generose as celebrant. Interment will follow in St. Mary's Cemetery, Wanamie. Viewing and visitation hours will be from the funeral home, Wednesday from 5 to 8 p.m., and Thursday morning from 9:30 a.m. until transferal to the church.


Share Your Memory of
Phoebe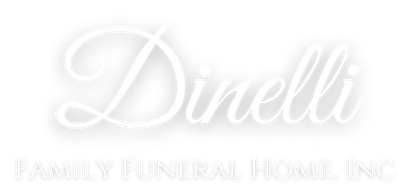 We're Always Here For You!